The Scarborough Amateur Radio Club was founded in 1946 and became incorporated in 1977 as a non-profit organization with the following objectives:
The advancement of Amateur Radio as a hobby by providing, to Club Members aspiring to participate in that hobby, training in basic radio theory and the International Morse Code.
The active support of Radio Amateurs of Canada, Inc.
The active support of Government and local community authorities when such support is in the best interests of our community and our Club.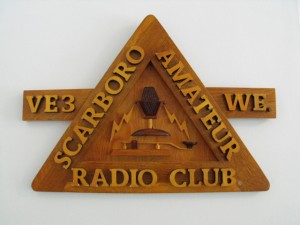 Meetings
Meetings are currently held once a month, usually on the second Monday, from September to June. The location is the Seniors' Lounge on the upper level of the Don Montgomery Community Centre, 2467 Eglinton Avenue East, Toronto ON. The building is located just east of Kennedy station, with easy access to the TTC and GO via tunnel. Parking is available around the centre, and an elevator is available from the lower level.