The Corporate Annual General Meeting of the Scarborough Amateur Radio Club took place on January 10th, 2005 in the Seniors Lounge, The Mid-Scarborough Recreation Centre, 2467 Eglinton Ave. East.
First on the agenda were motions to amend the By-laws of the Corporation presented by Gord Hogarth (VE3CNA). This task was completed as we had a quorum of members present
Second on the agenda were reports from the past executive. Bob Chrysler (VE3IEL) gave a talk on the past years activities, many thanks to Bob for his devotion to our club over the past many years.
Third on the agenda the installation of new officers.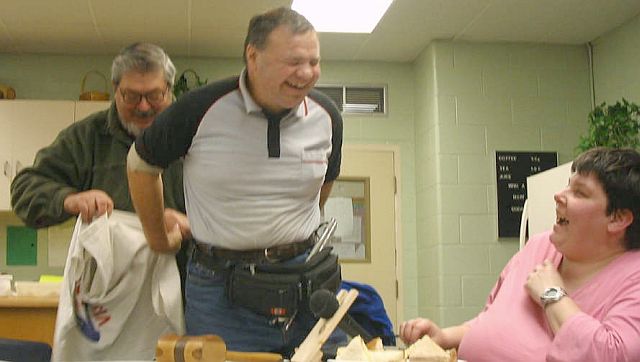 Past President Bob Chrysler (VE3IEL) hands over the Official SARC President tee shirt to our newly elected president Steve Schmucker (VA3DUN) as Lauri Schmucker (VA3SLA) our new club secretary looks on with approval.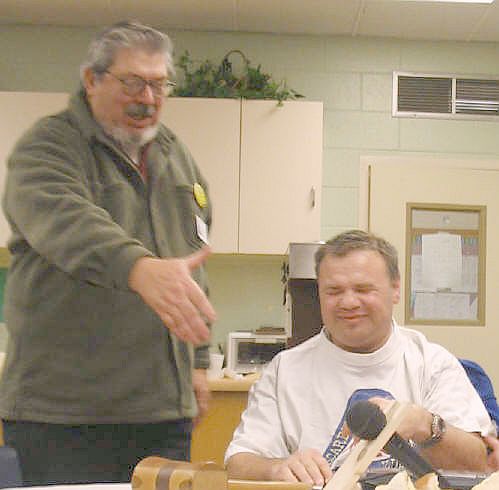 Pictured here Bob turns over the club gavel to Steve along with well wishes.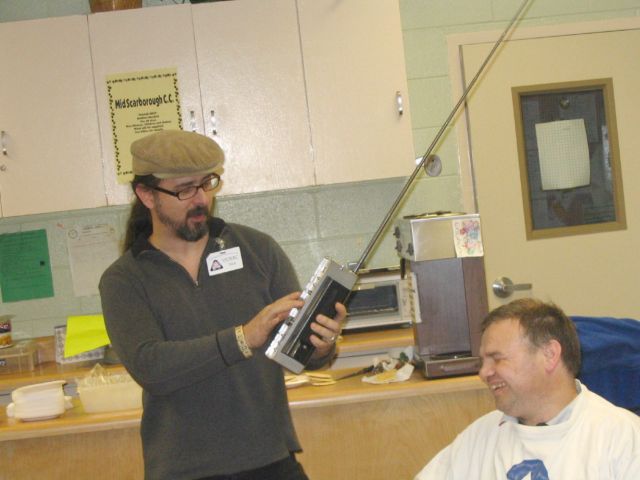 Later in the meeting Nick Blacklock (VE3EBC) our Code & Theory Education Co-ordinator gave a talk on the advancements made in technology and the compact size of the new generation of handhelds. Nick brought along an early 70's vintage hand held radio.
Sandwiches for the evenings event was prepared by Audrey Little, VA3YD...thanks to Audrey and all the other club members that assisted with planning the AGM.
Photos courtesy of Lauri Schmucker (VA3SLA)