The meeting was well attended with 20 club members present, we were pleased to see Charlie VE3EHD out to the meeting from the Toronto ARES Group....Charlie informs us that he will be joining our ranks at the next meeting....welcome Charlie it will be nice to have you with the Scarborough Club.
The focus of the earlier part of the meeting was the final signing of the club bylaws by the executive. Copies of the club bylaws will be kept by the executive and a copy in the club safety deposit box along with a backup floppy disk.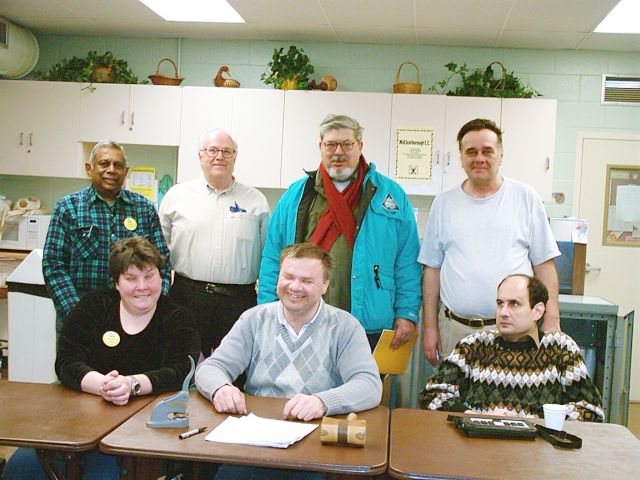 Top row: Peter VE3FJI (bylaw committee), Gord VE3CNA (bylaw committee), Bob VE3IEL (past president), Jim VA3KU (treasurer) 
Bottom row: Lauri VA3SLA (secretary), Steve VA3DUN (president), Rudie VE3OUA (assistant secretary)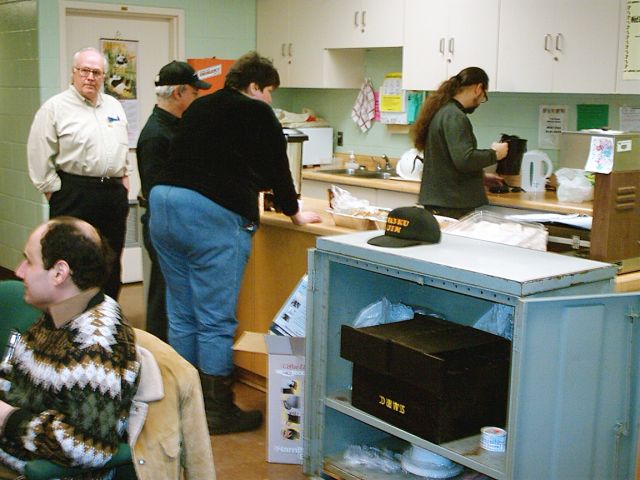 A quick break in the meeting to enjoy coffee, tea and sandwiches, thanks to Hugh VE3HAG for making tuna and egg salad sandwiches for this evenings meeting....they sure were delicious too!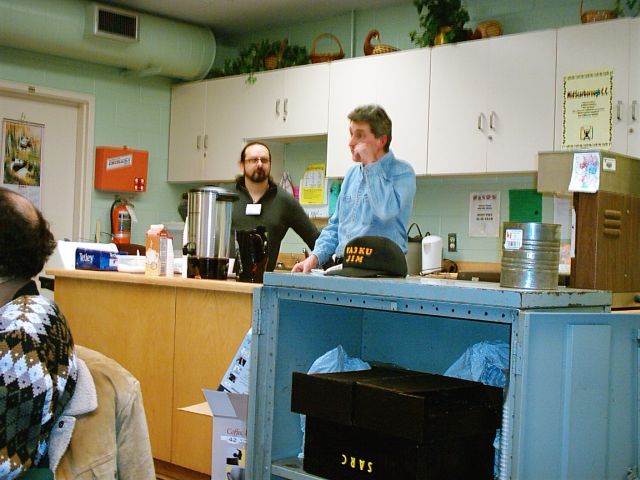 Rod VE3SOY presented a project for the latter part of the meeting, assisted by Nick VE3EBC a demonstration was given on how to build a cheap 440 yagi. Materials were brought along so many club members could build their own yagi. Two models were produced a 3 Element at a cost of $4.80 and a 6 Element at a cost of $6.89
The design and construction techniques used for the yagis can be found online at: http://www.fredspinner.com/W0FMS/CheapYagi/vjbcy.html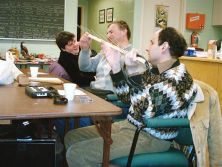 Checking out the finished product.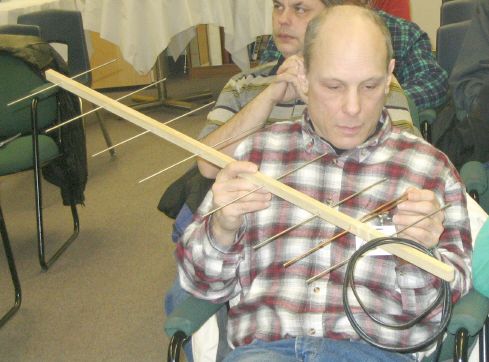 Allyn checks out the big gun while Bob (pictured below) eyes up the little 3 element.
Harold putting the finishing touches on his 6 element.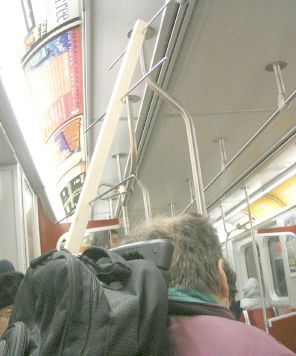 Steve, bringing his finished product home.