Thanks to all the members of SARC, TARC and the Bluffer's Park Yacht Club who helped make this Field Day a success. Without your contributions it would not have been possible.
This is the first time in many years that we've been able to have a Field Day within the city of Toronto.
Our MPP, Doly Begum visited us and presented this award in recognition of our outreach efforts.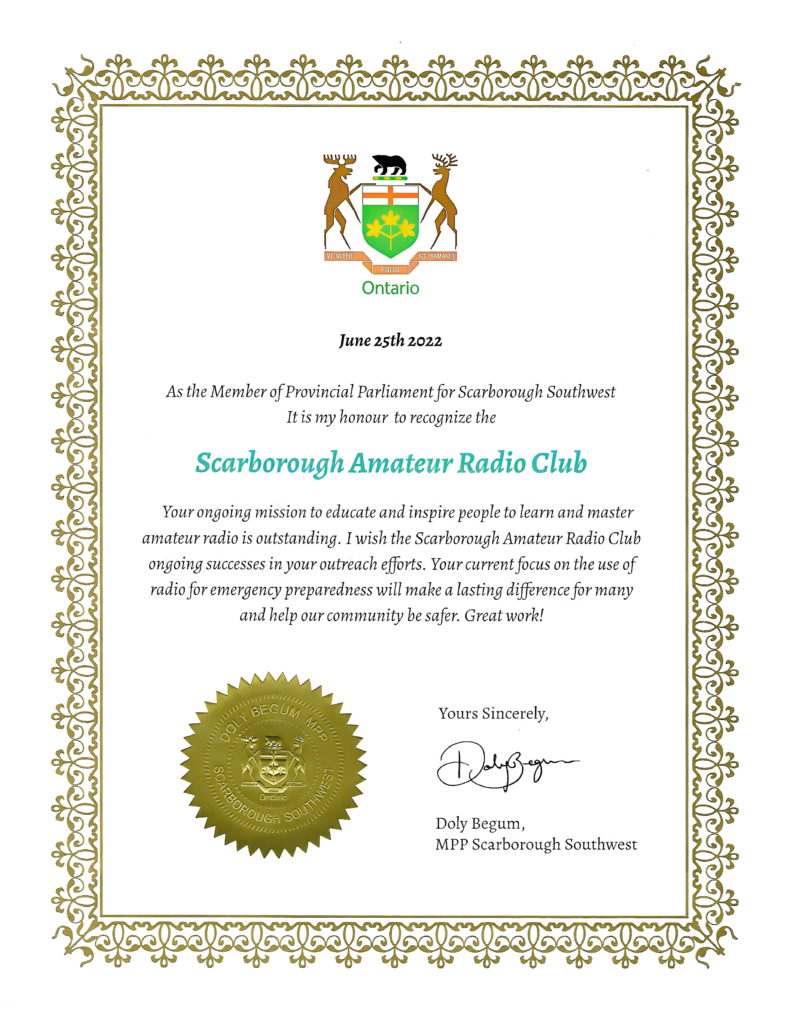 See you at the Zoom meeting on June 29.